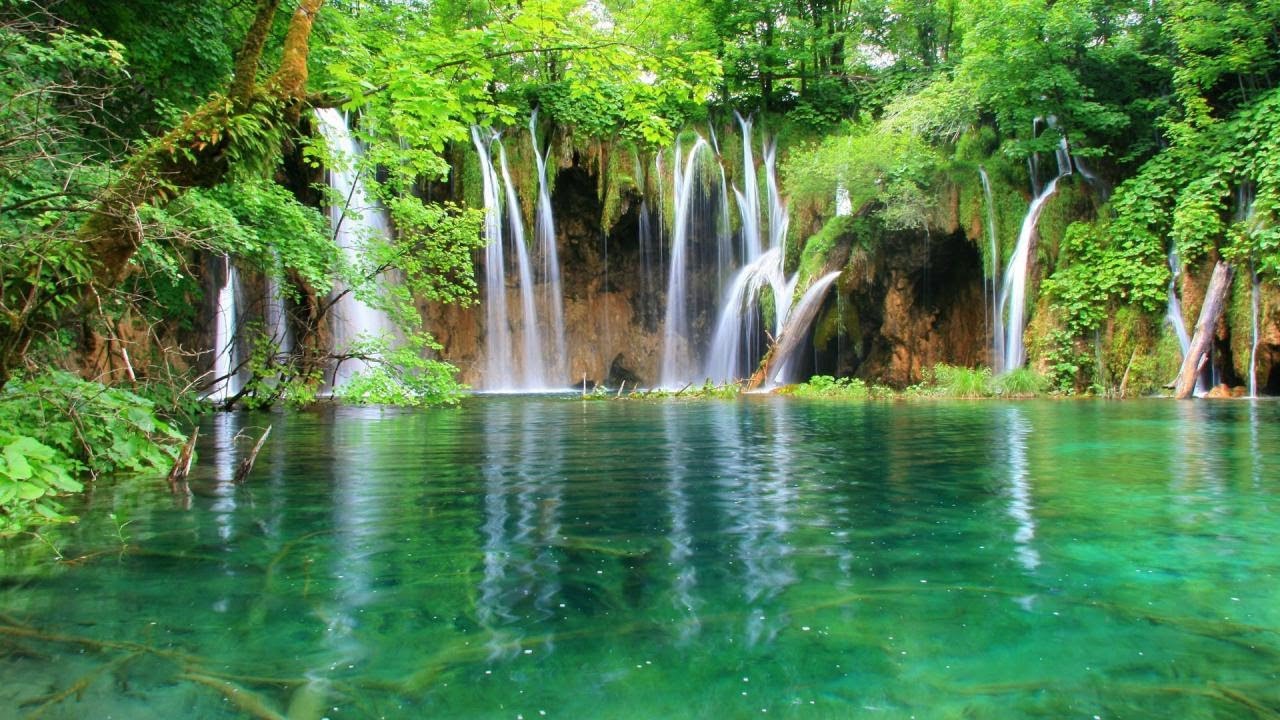 HIGHLIGHTS
MapGreat Waterfall (Veliki slap) – 78 m high waterfall, the largest in Croatia, caused by flow of the stream Plitvice down the steep cliff, while the other falls from a lake.
Kozjak – largest and deepest lake in Plitvice National Park.
Proscansko lake – famous for the legend that says that in this area long ago ruled a terrible drought which forced desperate people to beg their Black Queen for help and she responded by sending a rain that fell for days and so they created the lake.
Cave Outlook – famous scene from the film Winnetou by Karl May.
DESCRIPTION
This tour will take you to the most beautiful European park, protected by UNESCO since 1979, as a World Natural Heritage. In NP Plitvice nature has created 16 lakes and connected them by amazing travertine waterfalls. The National Park covers the surface of 29685 ha, where lakes take up to 200 ha, while forest covers the rest of the park. One of the attraction is the 78 meters high waterfall called Veliki Slap which is the highest waterfall in Croatia. Besides the guided walks through wooden paths, you will enjoy the boat ride accross the biggest lake called Kozjak and a short train ride. Your impression will be complete during the drive through Lika region, its mountains and forestry landscape. On our return we will stop in restaurant Macola to taste the traditional Croatian cuisine where you can choose your meal as you wish. We stop there for 45 minutes roughly. We drive back to Trogir and Split via highway.
https://www.theviewluxuryrooms.com/wp-content/uploads/2017/07/plitvice.jpg
720
1280
theview
https://www.theviewluxuryrooms.com/wp-content/uploads/2018/01/logo-theview-black.png
theview
2017-07-06 15:24:16
2017-07-06 15:24:16
Plitvice lakes